Mourer Foster Inc. provides comprehensive insurance options.
We are your trusted independent insurance agency.
Your family, your business and your possessions are all important to you, but you may not know how to best protect them. We have the experience to navigate the unique risks you face, serving as your insurance advisor.
Mourer Foster, Inc. has been offering full-service specialty insurance services since 1933. Located in Lansing, Michigan, we provide insurance solutions to our neighbors, as well as throughout all 50 states.
We offer specialty risk insurance, including our KennelPro program, veterinarian insurance and PetrolGuard insurance, as well as business and personal insurance and bonds.
We believe our clients' financial security and quality of life deserve the utmost dedication, expert advice and personal attention from a trusted partner. As your insurance advisor, we help you make smart decisions—protecting you from the unexpected and planning for the predictable.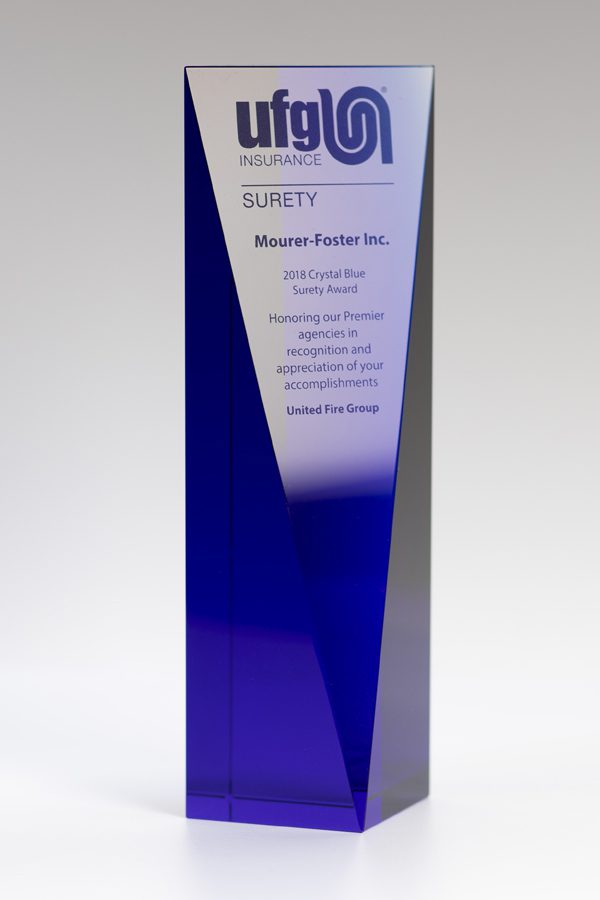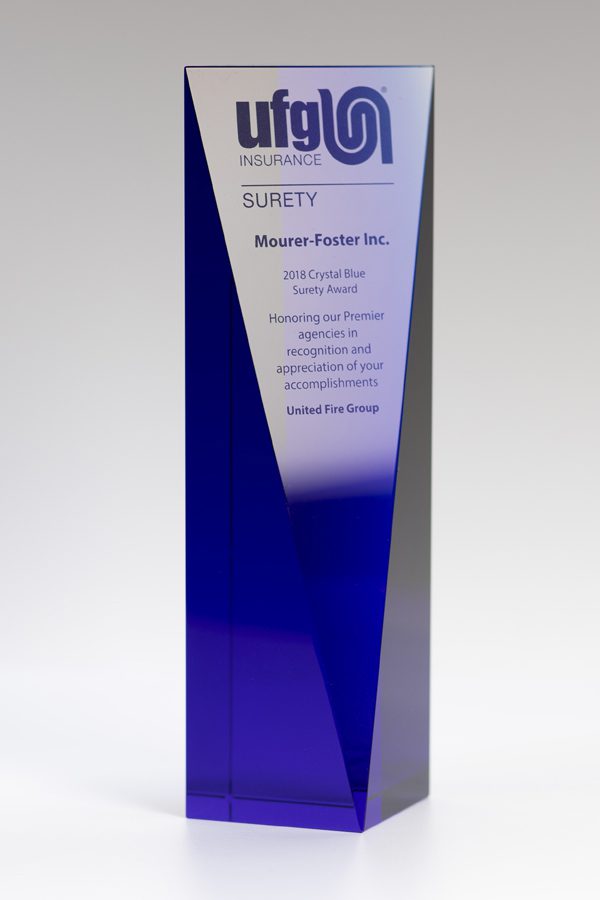 Our Bragging Rights
For the fifth consecutive year, Mourer Foster Inc. has been the recipient of the Surety Crystal Blue Award from UFG, which recognizes extraordinary contributions in surety premium. We are the only independent agency in Michigan to achieve this award.
We have also received awards from Fremont, Hartford, Bituminous and Westfield.
Why Choose an Independent Agency
Choice
As an independent insurance agency we have great relationships with many well-known, reputable insurance companies, giving you the power of choice.
Expertise
Our insurance advisors have years of experience in the insurance industry and serve as your advocate from selecting coverage through filing a claim.
Service
Our insurance advisors have a strong passion for insurance and protecting what you value most in business and in life. We treat our customers like family.
consecutive years as a recipient of the Surety Crystal Blue Award from UFG
we write insurance in all states
At Mourer Foster Inc., our mission is very simple. We strive to provide a true, concierge client experience which is unique in the insurance industry. We give clients the power of choice from top-rated national and regional insurance carriers.
Insurance Quote Request
As an independent agency, we offer multiple options at competitive prices.